RISE Health Centre
We are a team of dedicated health care professionals located in Victoria, BC committed to providing you the best quality, collaborative care.  We offer Physiotherapy in Victoria BC including IMS, Shockwave, Pelvic Floor Rehab and Vestibular Rehabilitation. We are also proud to offer Naturopathic Medicine, Pilates, Chiropractic, Acupuncture, Holistic Nutrition Consulting, Registered Massage Therapy, Yoga and Clinical Counselling services.
Our clinic offers a wide variety of services from Physiotherapy to Naturopathic Medicine, Chiropractic Treatments to Pilates. Head over to out Services page to learn more!
We are among the highest trained practitioners in our respective fields and can offer you the most up to date treatment techniques to help you achieve your health goals.  Through the use of evidence and innovation, we want to help find solutions for you.
Our Vision is…
"To be a pillar of support in our community, enhance the wellbeing of all, and provide high-quality progressive healthcare in an compassionate environment"
Our Mission is…
"To create a collaborative culture of excellence fueled by passion, curiosity, and fun."
What's new at RISE Health:
We are beyond thrilled to be welcome Faraley Vander Schilden to our team for January 2021!
Faraley Vander Schilden was born and raised here in Victoria. She graduated from the University of Victoria with a Bachelor's Degree in Kinesiology and during her time there she was a member of the Varsity Women's Rowing team and was able to compete locally and internationally with her sport. Faraley then went on to graduate from the Master's of Physical Therapy program at Queen's University in 2009.
Faraley has continued her pursuit of higher education to obtain a Fellowship of the Canadian Academy of Manipulative Physiotherapists (FCAMPT), as well as certification in Chan Gunn Intramuscular Stimulation (CGIMS) from the University of British Columbia. Faraley also has a special interest in the role of the pelvic floor in rehabilitation, continence, pain, and pregnancy/postpartum conditions, and has taken advanced courses on these topics as she moves towards specialization.
Faraley believes in educating patients about all of the different aspects of their physiotherapy experience, as well as creating a supportive environment to facilitate her patients' return to function. This approach also helps to augment her hands-on manual therapy.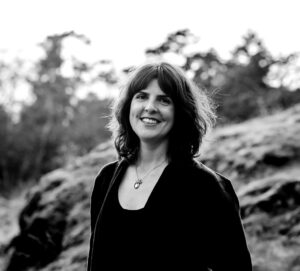 Click on the links below to see other Recent Articles / Workshops / Events / Info and happenings a RISE…
Located in Victoria, BC
We are conveniently located in at 1275 Bay St, at the intersection of Bay Street and Fernwood Avenue, just minutes from the Jubilee Hospital and downtown Victoria. Our recently renovated facility features the latest equipment, and a comfortable, natural and friendly environment. Click here for a map to our office.