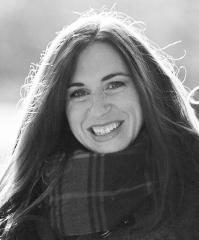 Gina Lawson Physiotherapist
Gina graduated from the University of Victoria in 2007 with a Bachelor of Science in Biology. She then completed her Master of Science in Physiotherapy at the University of Alberta in 2010. Since then she has taken several courses focused on orthopaedic manual therapy and sports injuries.
Gina uses a combined approach of education, manual therapy, certified Gunn intramuscular stimulation, acupuncture and injury specific exercises to reach her patient's goals. Gina strives to identify the underlying cause of the patient's injury and uses this to develop her treatment plan.
Gina moved to Vancouver Island from New Brunswick when she was 10 and has considered it home ever since. She played every sport available to her including track and field, volleyball and even rugby in her senior year of high school. The past 10 years Gina has found an increased interest in running and has run all types of local races from 5k to full marathons.